August 2, 2022
Catholic Medical Association and The National Catholic Bioethics Center Issue Joint Statement on the Emergency Medical Treatment & Labor Act (EMTALA)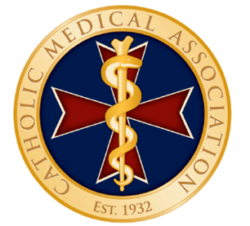 In 1986, the Emergency Medical Treatment & Labor Act (EMTALA) was enacted assuring Americans access to emergency services irrespective of their financial or insurance status, with the provision of stabilization and transfer to another facility if necessary. Since its inception, EMTALA guidelines have not generated significant controversy or confusion. Unfortunately, this is no longer the case. The Biden Administration is reinterpreting EMTALA in response to the US Supreme Court's overturning of Roe v. Wade.
On July 11, 2022, the Centers for Medicare and Medicaid Services (CMS) placed the health care industry "on notice" with regard to EMTALA. If a "pregnant patient" in the "emergency department is experiencing an emergency medical condition as defined by EMTALA, and that abortion is the stabilizing treatment necessary to resolve that condition, the physician must provide that treatment." Further, CMS makes abundantly clear that regardless of a state's restrictions or prohibitions regarding abortion, "state law is preempted".
This unprecedented action by the Biden administration through CMS, raises profound concerns, particularly its inference that direct abortion is the medically indicated intervention in cases of pregnancy complication. Physicians and hospitals opposed to abortion provided high quality care to mothers and babies before and after the Roe decision in 1973, and in the post-Roe world their practices and high standards of care will not change. They will continue to focus on both lives: mother and child. They will not be deterred by the novel and highly problematic EMTALA guidelines emanating from the Biden administration that misleadingly seek to equate management of both ectopic pregnancy and miscarriage with abortion, and that predict widespread injuries and deaths among women if state abortion restrictions are followed.
The Catholic Medical Association and The National Catholic Bioethics Centerare dismayed by the Biden administration's new guidance regarding EMTALA and we ask the administration to rescind it immediately. Regardless of whether a woman experiences an ectopic pregnancy, a miscarriage, or another complication related to pregnancy, pro-life physicians and hospitals will continue to do what they have always done: respect the dignity of both mother and child. They will evaluate and treat both the mother and child as the clinical situation requires while upholding the highest medical and ethical standards. Those who respect life at all stages will continue to provide exemplary care for all those they encounter, regardless of how EMTALA is manipulated to achieve partisan political ends
Categorised in: