December 17, 2020
Catholic Medical Association Congratulates HHS, OCR on Action to Protect Conscience, Religious Freedom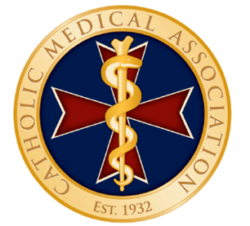 Philadelphia, PA- December 17, 2020- The Catholic Medical Association wishes to congratulate the U.S. Department of Health and Human Services (HHS) and Office for Civil Rights (OCR) for actions taken in California and Vermont which preserve the conscience protection of healthcare professionals and the religious liberty of every American.
"CMA is encouraged to see the Administration block funding for abortions in California, and for their decision to involve the Department of Justice in Vermont, in the case of a clear violation of conscience protection," said CMA President, Dr. Michael Parker.
"Our conscience is an essential part of our job as healers and duty to our patients. It allows patients to trust that we are treating them body, mind, and spirit," added Dr. Parker.
"This is a huge victory for healthcare and we thank our leaders including HHS Secretary, Alex Azar, and OCR Director, Roger Severino, for upholding our rights and enforcing federal law," said Dr. Steven White, Chair of CMA's Health Care Policy Committee.
With this news and the precedent it sets for the healthcare profession, CMA expects the Biden Administration to continue to uphold the law and protect the conscience rights of Americans who cannot support in any fashion the taking of innocent human life, particularly the most innocent and vulnerable – children in the womb.
"We will continue to fight to defend not only our rights, but the dignity of life," added Dr. White.
Categorised in: