March 17, 2021
Equality Act: CMA Submits Letter of Opposition to U.S. Senate, Encourages Members To Do the Same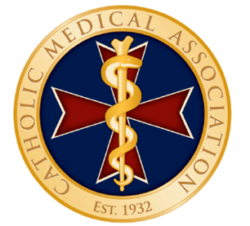 Below is a detailed letter sent by Catholic Medical Association to the United States Senate regarding the Equality Act and its consequences for patients and health care professionals.
With the support of American College of Pediatricians and Christian Medical and Dental Association, we have submitted the letter to inform the U.S. Senate of the dangers of the Equality Act, in hopes they will vote against it.
You can ask the Senate to oppose the Equality Act by clicking here. We also encourage you to call your Senator's D.C. office to express your concerns.
March 17, 2021
Members of the United States Senate
Dear Senator:
As The Alliance for Hippocratic Medicine, representing more than 30,000 healthcare professionals committed to promoting and upholding Hippocratic medicine's fundamental principles, we write to respectfully request your consideration of our grave concerns regarding the Equality Act (H.R. 5). It will have harmful effects on those we are devoted to serving, as well as our ability as medical professionals to practice in conformity with our sound medical judgment and moral conscience.
While there have been volumes written and spoken over the last several years regarding the pros and cons of H.R. 5 and its many ramifications, we would like to focus your attention on just two of its devastating consequences on patients and healthcare professionals if enacted in its current form.
First, our patients. Currently, there is no conclusive medical evidence that children who experience gender incongruence receive long-term benefit from medical and surgical interventions associated with "gender transition." The evidence suggests the vast majority will experience resolution with their gender identity conforming to their biological sex in adolescence if not socially and medically transitioned. Also, there are potentially severe long-term safety risks from pubertal suppression and cross-sex hormone therapy in children, including infertility, abnormal bone development, premature cardiovascular disease and thromboembolic disease, to name just a few.
In light of this current lack of an evidence base to support "gender transition" interventions in children and the serious safety risks involved, if you pass H.R. 5, it will put our members who practice primary medicine, pediatrics, urology, plastic surgery and obstetrics and gynecology in the terrible position of being forced to prescribe harmful medications and undertake life-altering surgical procedures without any scientific justification.
Another grave cause for concern is the very blatant intent in H.R. 5 to preclude any reasonable safeguard for our members to practice in conformity with their sound medical and ethical judgment on behalf of their patients. If they fail to adhere to the prevailing cultural consensus, they will have no protections. This is very clearly articulated in the bill and would include not only perceived acts of discrimination against the LGBTQ+ community but also against those patients who are pregnant and request an abortion. As written, our members would be guilty of "pregnancy discrimination" if they refused to perform or refer for an abortion. They would have no recourse for relief under the 1993 Religious Freedom Restoration Act (RFRA), which ironically was introduced by then-Representative Chuck Schumer and approved with near-universal bipartisan support.
It is explicitly stated that RFRA "shall not provide a basis for challenging the application or enforcement" of the law. This is an unapologetic and unprecedented attempt to deny our First Amendment rights, and it quite simply will not be accepted.
While many more examples of the coercive nature of this act could be presented exposing its egregious flaws, we are aware others have presented those in great detail and they need not be reiterated here.
We close with an appeal to reject what may be a well-intentioned, but an obviously seriously flawed attempt to address unjust discrimination based upon sexual orientation and gender identity in the Equality Act. At a time in our nation's history when we in the healthcare profession have been stretched and strained by the COVID-19 pandemic, don't increase our burden by attempting to force us to engage in experimental medicine that compromises our moral integrity and poses the risk of harm to our patients. We ask that you work with your colleagues in the Senate to enact legislation promoting the common good and upholding the dignity of all while defending without exception the constitutional rights of all Americans enshrined in our founding documents. The medical profession and those whom we serve deserve nothing less.
Thank you for your consideration.
Sincerely,
The Alliance for Hippocratic Medicine
American College of Pediatricians
Christian Medical & Dental Associations
Catholic Medical Association
Categorised in: